SPEAKERS & FACILITATORS
In Alphabetical Order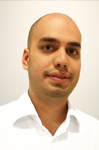 AMRIT GURBANI
CEO, Utees.me
What is Energy? & Science of Luck
Amrit is a creative leader that is passionate about helping people get in tune with themselves – mind, body and soul. Actively speaking and training at workshops, Amrit's vision is to design lifestyles and company cultures that emphasize on creative freedom, an environment where people are constantly encouraged to grow beyond their fears and actualize their highest potential. Professionally, Amrit is the CEO of Utees.me, an innovative t-shirt social platform that allows us to design, print and share t-shirts with creative all around the world. He believes that t-shirts are a timeless form of creative expression, the ultimate social media.
---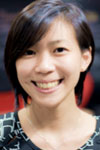 AUDREY TAN
Co-Founder, CEO, Dreams Architect, PlayMoolah
Purposeful Companies Panel
Audrey is the co- founder of PlayMoolah, which designs fun digital products for children to learn about money by combining behavioral research with the power of play. Beginning with the mission of financial empowerment with children, young people and their families. Audrey champions the Vision that money is merely a tool to create greater value in the world. A firm believer that by enlightening the minds, heart and soul of the young, poor or wealthy alike, through equal inquiry, rigor, debate and exposure to culture of learning, one can begin to take charge of their choices equipped with the skills for life.
A missionary in the market place she echoes, Audrey serves the poor throughout Southeast Asia by dedicating time, teaching resources to build out sustainable programs for the young in empowering them to build a positive relationship with money.
---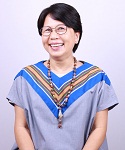 DINNY YUSUF
Founder, Torajamelo
Purposeful Companies Panel
Dinny, a former banker started working with the back-strap loom weavers of Toraja, Indonesia in the hope of rejuvenating the traditional weaving while increasing the women's welfare. Torajamelo was founded in 2010 and presently Torajamelo works with around 1,000 weavers in Toraja & Mamasa in Sulawesi and in Adonara & Lembata islands in East Nusa Tenggara.
As a woman activist, her last formal position was Secretary General of the Indonesian National Commission on Anti Violence Against Women. Dinny has also been working in and co-founded several non-profit organizations, including Suara Ibu Peduli or The Voice of Concerned Mothers, focusing in education and micro-finance for urban poor women of Jakarta.
Dinny has received several awards, including the "Indonesian Women of Change" Award for the Trade and Investment category from the U.S. Ambassador to Indonesia in 2013, "Indonesian Inspiring Women" by Tupperware-She Can Program 2015 and "TOP 100 Social Entrepreneurs" by Indonesian SWA Business Magazine 2015.
---

JOHN TRAPP
Co-Founder of Lifestyle Meditation
Mindfulness Golf Workshop: Experience your Life through the Metaphor of Golf
John has been in an EO member since 2004, past-president of the Edmonton Chapter and currently a member at large living in Bali. John founded Total-R Inc., a western Canadian construction products company in 2001, he recently sold Total-R in 2014 to further pursue his vision of supporting others through coaching and teaching. As Co-Founder of Lifestyle Meditation, with his wife Mandy, their vision is to help spread the benefits of meditation into the modern world. Lifestyle's team runs Teacher Training seminars that give attendees the tools to further apply meditation into their lives and to share meditation with others across the world. John also provides business and coaching services for individuals, entrepreneurs and businesses. John is certified as an Associate Coach by Integral Coaching Canada. John is an avid golfer and skier, who is passionate about connecting individuals through sport, nature and meditation.
---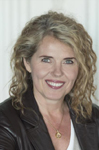 JULIA KURUSHEVA
Native American Shamanic Journeying
Fellow Member Trainer (IANLP), Master Coach (ICI), NZANLP Approved Supervisor, Core Transformation™ Trainer, Julia works in her private NLP Coaching practice 'Integrace', providing consulting and training services in the area of wellbeing and personal development.
With an engineering degree, Julia has sound scientific sense to combine with the visionary and leading edge methods she uses. Since 2007 Julia has been using and teaching her SPRINT model for brief coaching work.
She teaches cooperative relationship skills, life coaching, meditation and psychology. She is a Certified Trainer in traditional Taoist exercise and meditation (The Universal Tao, and Chi Lel Qigong). Julia studied ancient shamanism from the Hopi Native American, Peruvian, Hawaiian and Okinawan traditions. She has co-authored two books on coaching and spirituality, and co-run the successful free podcast series "Better Choices for Life".
---

LAINA RAVEENDRAN GREENE
Founder, GETIT Inc
Exponential Business: The Power of Massive Transformative Purpose
Laina is founder of GETIT Inc, an international business planning and strategic marketing consultancy based in Silicon Valley since 2000. Laina is now the Senior Adjunct Lecturer at the Strategy and Policy Department, Business School at NUS as well as Asst Director of the Asia Center for Social Entrepreneurship and Philanthropy.
Laina has worked for profit organizations (Singapore Telecom, INTELSAT, Cisco Systems, Juniper Networks); for non-profits organizations (ISC, IDRC, APIA and APNIC); inter-governmental organizations (ITU, UNDP, World Bank, South Pacific Forum); and founded interactive multimedia business in Asia servicing regional high tech customers.
Laina has previously served as guest lecturer at Stanford teaching a class on Intercultural negotiations within the Global Entrepreneurial Marketing class over 4 years, served as a Board member in several companies including of emota.net, a health care startup in the Bay Area.
---

MANDY TRAPP
Vedic Master & Founder, Lifestyle Meditation
Morning Yoga
Mandy Trapp worked in the health and wellness industry for 15 years before launching her own meditation company in 2012. Lifestyle Meditation was founded as an education-based, socially conscious company that believes in making stress management and spiritual growth easy and accessible for everyone. As a mother of three and wife to a successful entrepreneur, Mandy understands the demands of juggling a busy life. Although she entered motherhood with a post-secondary education and a full schedule as a personal trainer at a top training studio in Edmonton, Canada, it wasn't until she began her studies at Chopra University in San Diego, California, that she truly began to understand the importance of a daily meditation practice. In 2008 she graduated from Chopra University with their top distinction of Vedic Master Educator and has brilliantly woven her Chopra education with her athletic training education, various yoga certifications, and several trips to India and Nepal where she has founded the India/Nepal Yoga Project; a non-profit organization that empowers healing in those effected by the devastating effects of human trafficking.
Check this video about the benefits of meditation:
https://www.facebook.com/HuffingtonPost/videos/10153680138496130/
---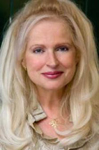 PEGGY PHOENIX DUBRO
Co-founder, The Energy Extension
Transformation Time: An Introduction to your Sense Abilities!
Peggy is a distinguished international speaker and teacher with an extraordinary diversity of talents. As co-founder of The Energy Extension, Inc she has attained a worldwide presence in the fields of energy balancing and evolutionary living. Since 1988, she has created The EMF Balancing Technique®, Reflections, Yoga for the Lattice®, and the Waves … a dynamic succession of professional trainings and personal empowerment programs all designed to support the evolution of consciousness in the fast changing landscape of today's world. She is an honorary member of the Integrative Psychology Institute in Moscow, Russia and her work is practiced and taught in multiple languages in more than 70 countries. Her newest program Sense Abilities is designed to assist individually and collectively in the further development of all the human senses by facilitating the integration of intellect and intuition. Peggy now offers dynamically interactive personalized programs for groups and individuals, in person and online.
---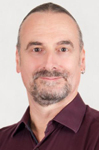 DR. RICHARD BOLSTAD
Founder, Transformations International Consulting
Sexual Energy Transmutation
Transforming Negative Emotions and Building Body Energy
Richard runs 'Transformations International Consulting & Training Ltd', within which he trains with his life partner Julia Kurusheva. He is a fellow Member Trainer (IANLP), Master Trainer (ICI, IN), Doctor of Clinical Hypnotherapy, Time Line Therapy TM Trainer, Chi Kung Instructor, Teacher (DipTchTert), Registered Nurse (RCpN)
Richard is the author of many NLP books, published in 8 languages, including Transforming Communication and RESOLVE: A New Model of Therapy. His Transforming Communication course is taught in Europe, Asia, North America, and Australasia, and is available in more than 12 languages. He is also an expert on the application of NLP to major disaster events and has run training for Trauma Response in Samoa, New Zealand, Japan, Russia, and Bosnia-Herzegovina.
---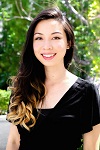 SABRINA MUSTOPO
CEO, KAKOA
Purposeful Companies Panel
Sabrina is the CEO (Chief Everything Officer) and co-founder of Kakoa Chocolate, a "bean-to-bar" chocolate company that works directly with smallholder cocoa farmers. Kakoa provides training, equipment and high prices to farmers to empower them, and enable them to produce the highest quality cocoa that goes into Kakoa's products. Prior to starting Kakoa, Sabrina worked for 6 years in McKinsey & Company, where she focused the topic of agriculture and sustainable development. Sabrina has consulted to the governments of number of countries across East Africa and Asia Pacific, such as Ethiopia, Tanzania, Papua New Guinea, Malaysia and Indonesia.
---

SANJAY L BHOJWANI
Living a Purposeful Entrepreneurial Life
Sanjay is an EO member, entrepreneur, certified Gallup Strengths-finders life coach, speaker and self- discovery spiritual teacher. With his powerful combination of talent and knowledge he answers his calling to help others lead empowered fulfilling lives.
---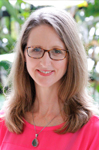 SIOBHAN COULTER
Lead Practitioner, The Golden Space
Enlightened Loving: Five Ways to Transform your Relationship Today
Siobhan has been teaching meditation for more that six years in Brisbane, Australia and now in Singapore, and meditates every day. Trained as a psychologist in Australia in 2002, Siobhan specialized in anxiety and panic disorders and undertook extensive study into the links between personal empowerment in the workplace, health and wellbeing, and workplace productivity. After moving to Singapore in 2008 with her young family, Siobhan become a published author in the self-improvement genre with publications in collaborative chapter books and magazines. She now conducts group meditations, heart-focused workshops on communication and relationship skills, individual counseling, energy healings and psychotherapy sessions at The Golden Space.
---