PT. UTOMODECK METAL WORKS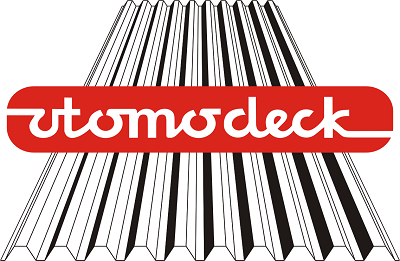 Company Description
PT. Utomodeck Metal Works is an Indonesian company manufacturing industrial / commercial metal roof, which specializes on production on Mobile System manufacturing on site with continuous / unlimited length of roofing profile.
Beside metal roof, PT. Utomodeck also produce galvanize purlins, channels, claddinf, floordeck, and various metal and steel based building material.
Business / Product
MANUFACTURER OF INDUSTRIAL / COMMERCIAL METAL ROOFING
Special offer for EO members
Free Mob-Demob Mobile System Roof (Production on site with custom made and unlimited length of metal sheet according to building design) to EO Members factories/plants on big cities in Indonesia.
How to Access The Deal
Members can take advantage of this offer by emailing their details to info@utomodeck.com  (company email address) Be sure to mention which EOID Forum you are a part of.
Contact
Jalan Basuki Rachmat 149, Surabaya

Gedung BAJA Mezzanine Floor – Jalan Pangeran Jayakarta 55 , Jakarta
Jakarta 10150
ANTHONY UTOMO - +62817502.33.33

www.utomodeck.com

Back